Groundwater Quality and Hydrochemistry
Understand your groundwater quality – its source, its influences and its relevance to your project.
Groundwater Quality and Hydrochemistry
Hydrochemistry or groundwater quality / chemistry is an important aspect to understanding a hydrogeological system and in developing a confident and defensible conceptualisation.
Ground & Water Australia have significant experience in the collection of valid groundwater samples, the measurement in field of water quality data, and most importantly the interpretation of results in direct alignment with the broader conceptualisation needed to describe a system. We identify and differentiate different water species or sources, we consider mixing effects and the impacts of vertical and horizontal pressure gradients which may drive or inhibit inter-aquifer mixing effects. Comparison of groundwater against legislated and suggested guidelines aligned to intended use are also considered, and we use a range of graphical tools in the form of basic to complex graphs, GIS mapping and technical schematics to show concepts.
Groundwater recharge and discharge zones, especially technical evaluation of spring sources and mixing, are specialised areas of hydrochemistry which must be informed with technically accredited professionals who understand the nature of aquifers, the development of likely pathways for groundwater within and across aquifers, and the availability of residence times to permit changes to water quality to occur.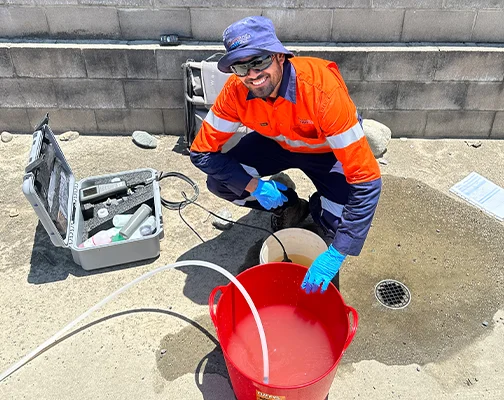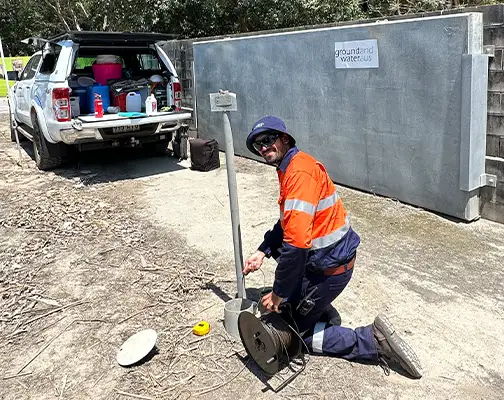 Ground & Water Australia are experienced in all aspects of groundwater quality evaluation including groundwater sampling, in field evaluation, and interpretation of laboratory results aligned to the conceptualisation of the overall system.
Need experienced based support for groundwater quality or hydrochemistry solutions?