Groundwater Supply Services in Australia and International markets.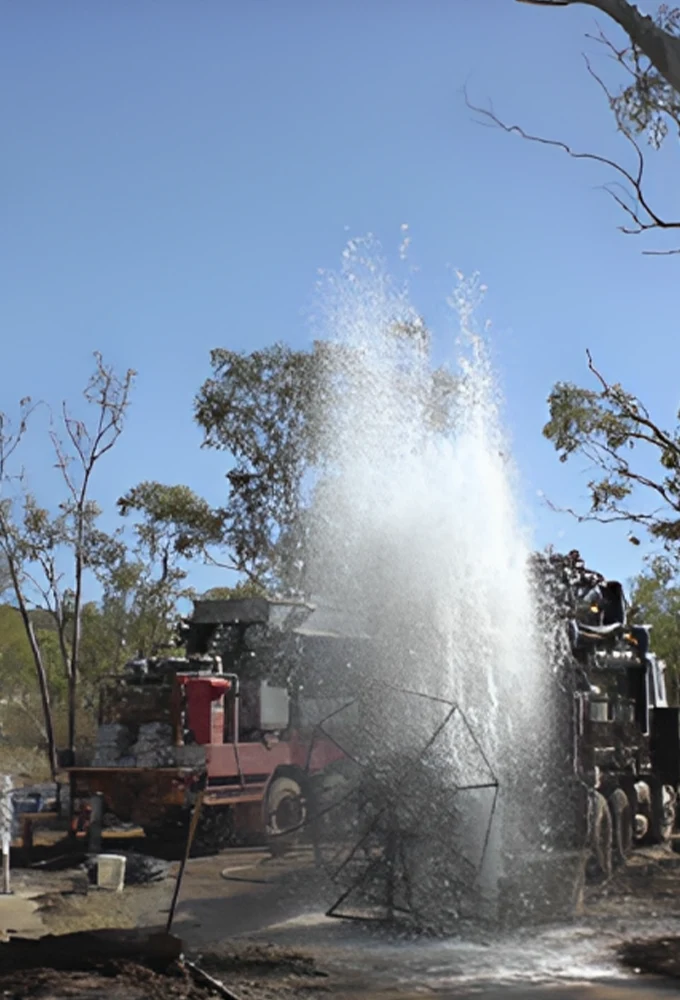 Groundwater Supply and Borefield Management Expertise
Evaluations include high level groundwater exploration and reconnaissance, field mapping verification, test drilling and test pumping program design and implementation, bore(field) design and performance assessments, bore testing and optimisation, bore design and minimum specification compliance, bore(field) performance and rehabilitation requirements, pump selection and equipping including power and water reticulation, bore(field) expansion, groundwater quality, monitoring and telemetry and applications and approvals.
Ground & Water Australia team  have completed all these aspects of groundwater-related supply for private clients, mines, town water supplies and individual supply needs. We have worked in alluvial systems, sedimentary basins including the GAB, fractured rock, porous rock and lateritic terrain, from arid zone climates to equatorial high rainfall locations. We have identified remote targets and advanced them through design and approvals to full operation and have been involved in bore rehabilitation and replacement programs to sustain supply requirements.
Borefield performance reviews are also a specialised area – presentation of monitoring data is only a part of the process, competent analytical review is needed to develop practical solution for the management of groundwater resources.
If you're looking for qualified and accredited hydrogeology services for groundwater supply, contact the team at Ground & Water Australia.